Spherical turning attachmentfor the Sherline lathe
I made this tool few years ago. It is based loosely on a design in the book Improvements & accessories for your lathe by J.A Radford. I didn't make any plans or drawings as I was (am) to lazy for that. I hope nevertheless that people get the idea.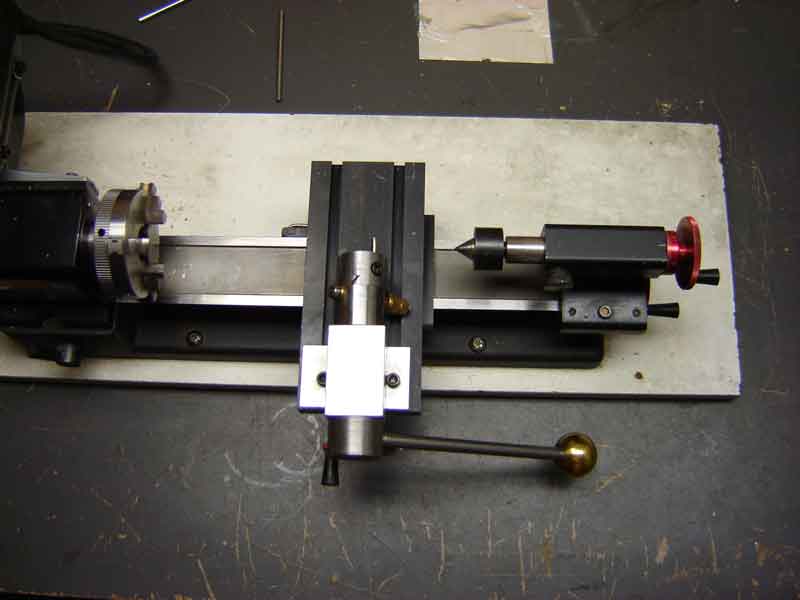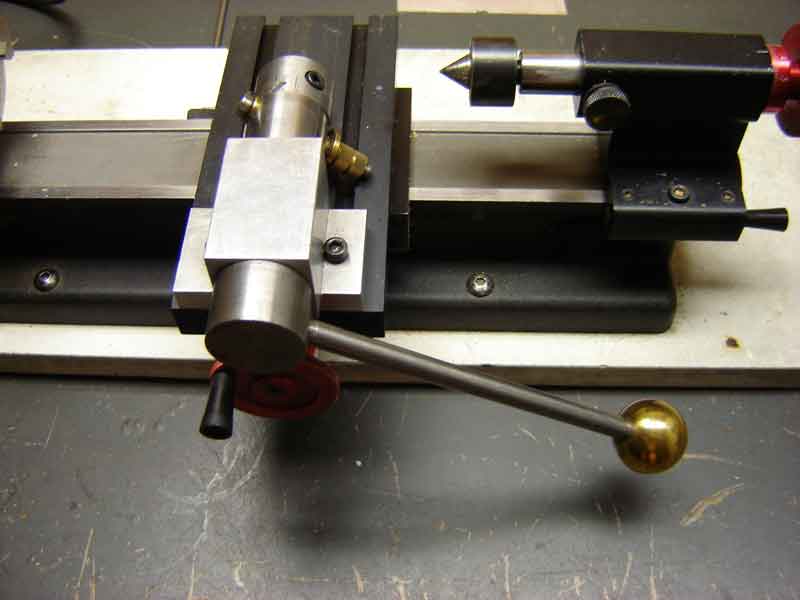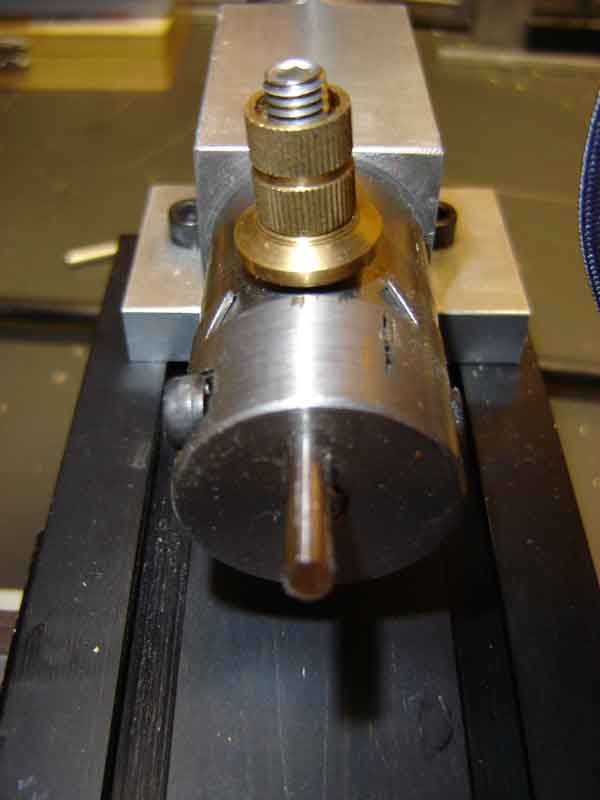 Below are some closeups of how the size of the sphere is adjusted.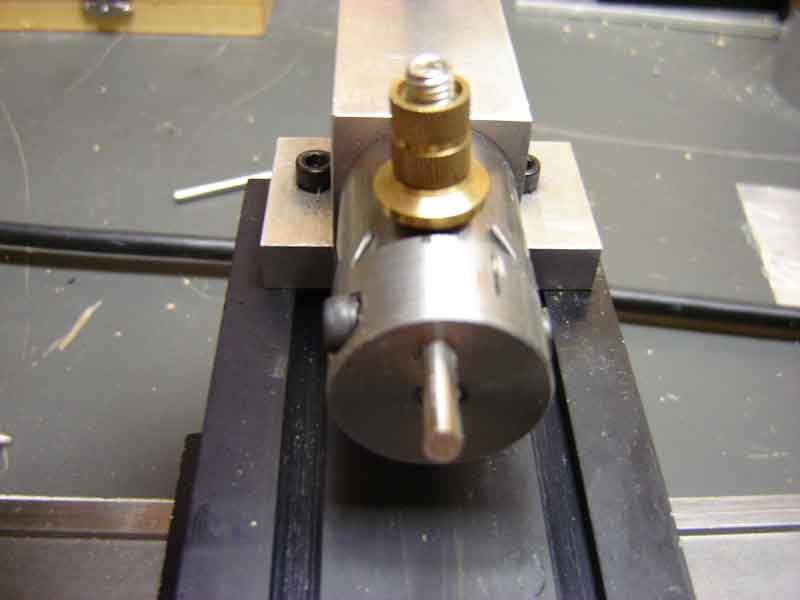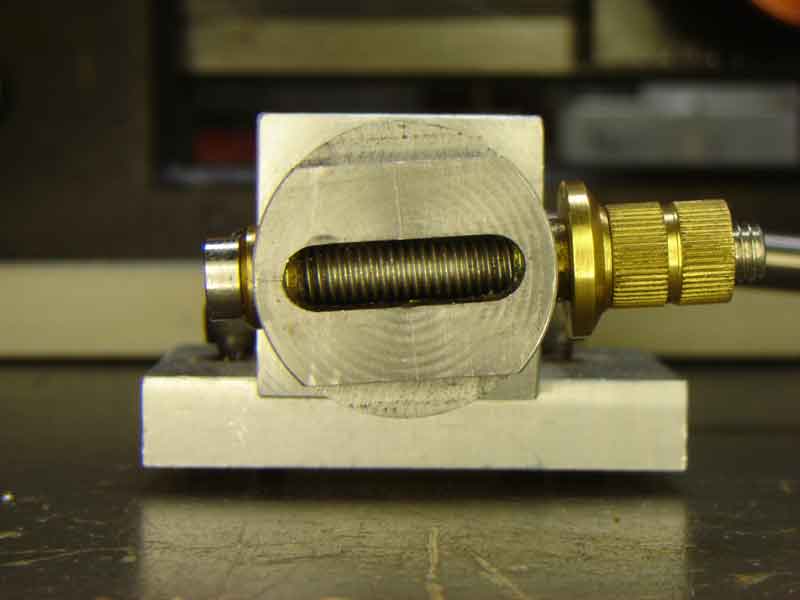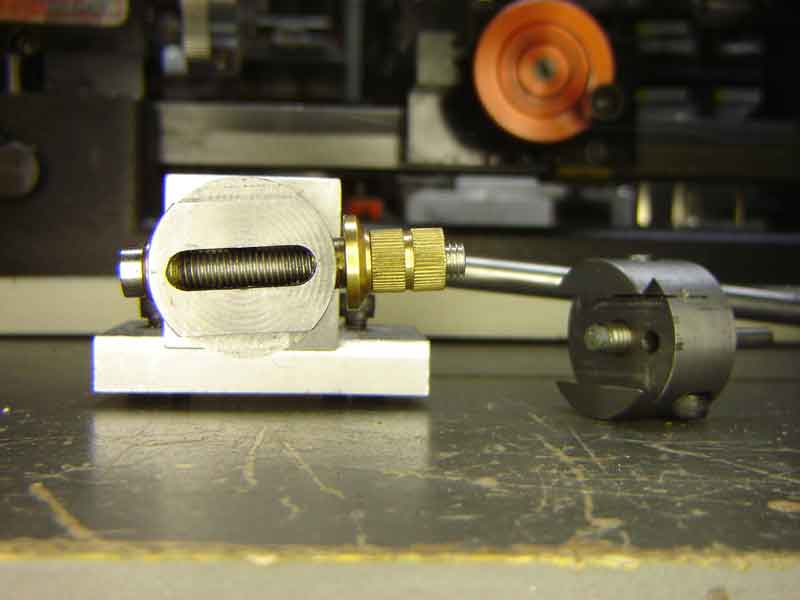 Here you see the the sliding parts togeter. Note the light dimple in the rightmost part. It is a set screew that has a hollow end with small piece of plastic. This part mates with the leadscreew.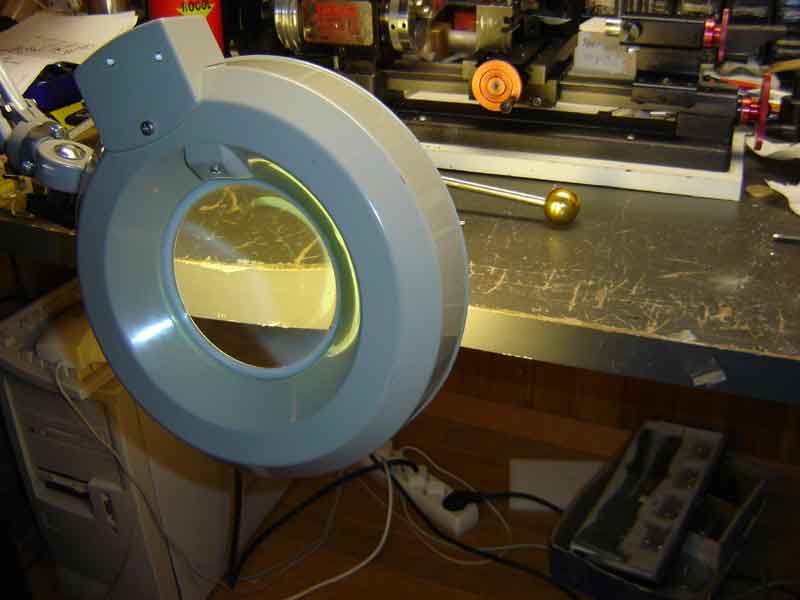 Finally, here is my close-up lens ringligt combo. You may have seen it under another name, serving another purpose, but this setup works surprizingly well.