Few pictures of the final steps in the CNC conversion of my Sherline mill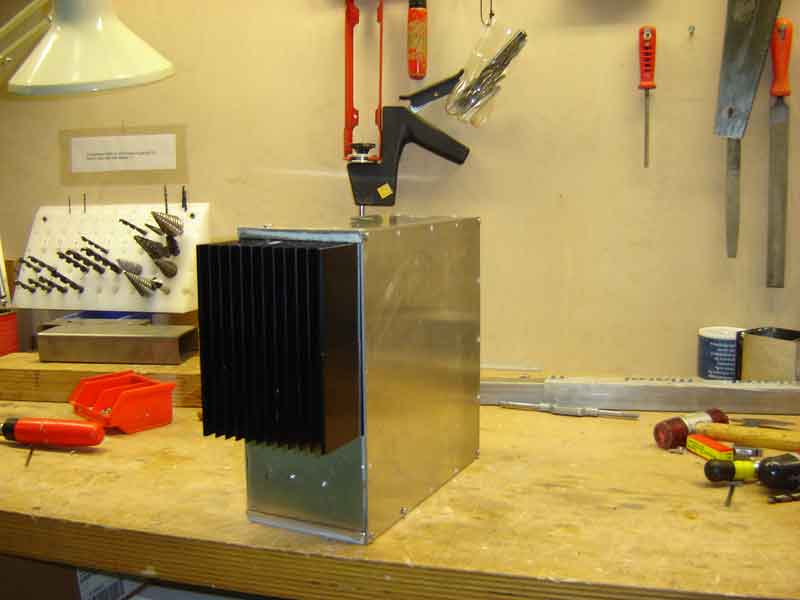 The frame is made of 10mm al and the sides are 2mm.
Milling cutouts for connectors.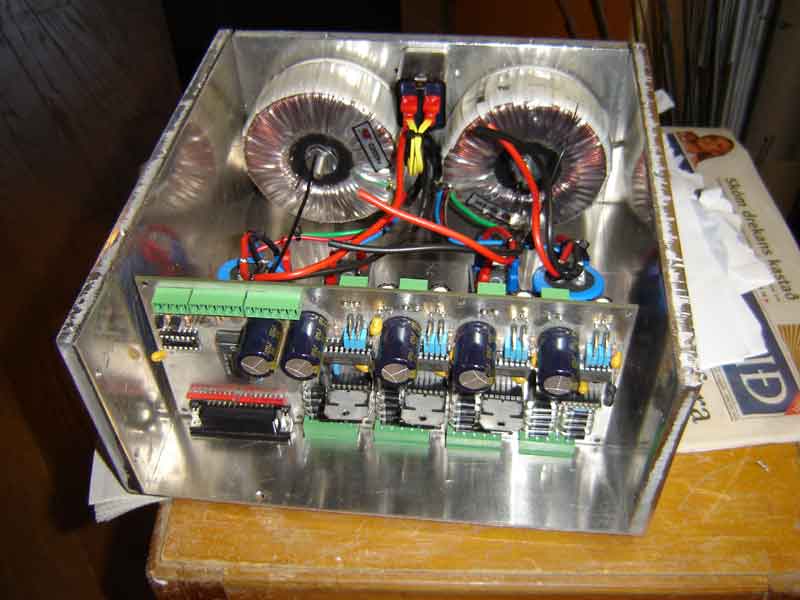 The power supply is made two 2x18V toroids, four 20A Diode bridges and four 10.000uF caps. The drivers are L197 an L198.
First milling of plasic. Didn't go to well.
First miling of al. Much nicer.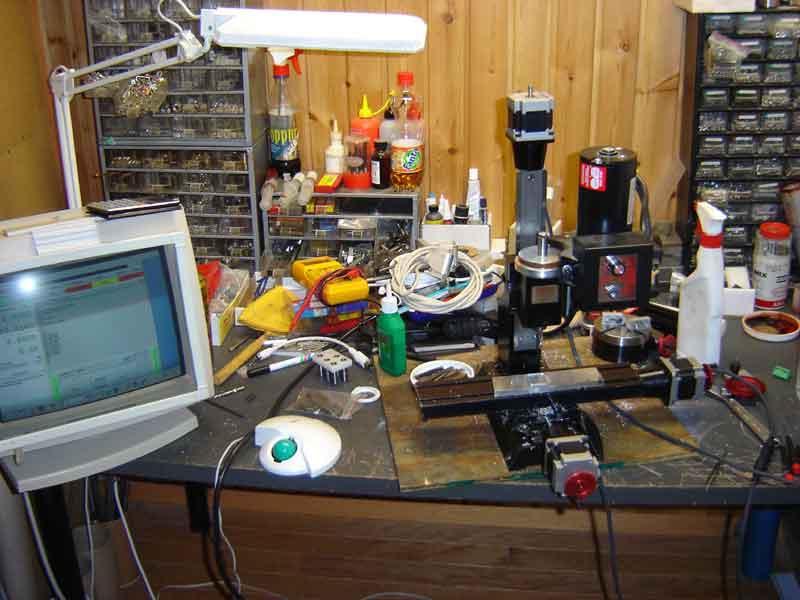 Broder view.
After cleaning the chips, everything looks nice. Tolerences and finish are another thing.